Research Opportunities Database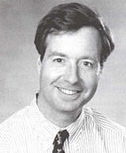 Timothy Flanigan
Dean's Professor of Medical Science, Professor of Medicine and Professor of Health Services, Policy & Practice
Department: Medicine
Phone: +1 401 793 7152
Email: Timothy_Flanigan@Brown.EDU
Location:
The Miriam Hospital, 793-7152; TFlanigan@lifespan.org
Research Summary
HIV care in underserved communities, particularly substance abusers, women, inner-city communities and incarcerated men and women. His early work demonstrated the feasibility of linking individuals with HIV in prison and jail to care in the community after release. The success of this program led to the implementation nationwide of programs of integrated case management that linked HIV-infected persons with medical care upon release.
Past or Present Projects Available:
Evaluating HIV and STD, TB and hepatitis seroprevalence rates and testing rates with corrections. Evaluation attitudes towards interventions and barriers to care have been completed in the past with students.
Translational Research on Human Papillomavirus and Anal Abnormalities; Comparison of HIV1 drug resistance results from plasma, dried blood spots, and peripheral blood mononuclear cell analytes in 30 treatment-experienced patients from Kenya with or without prior treatment interruption