Research Opportunities Database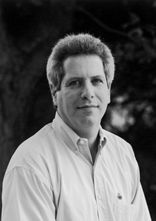 Jonathan Reichner
Professor of Surgery (Research)
Department: Bio Med Surgery
Phone: +1 401 444 8683
Email: Jonathan_Reichner@Brown.EDU
Location:
Phone: 444 8683
Research Summary
Role of CR3 as a Pattern Recognition Receptor --
Neutrophils bind to B-glucan which is a cell wall component of infectious microorganisms including fungi. Since glucan does not occur in mammals, B-glucan provides a recognition system for the immune system to distinguish a pathogen from self.
Chemotaxis: How Migrating Neutrophils Acquire a Sense of Direction --
To determine how beta-glucan increases the directional movement of human neutrophils.
Past or Present Projects Available:
The effects of beta-glucan on sepsis; Hypothalamic Control of Energy Intake and Expenditure: The Effect of Sirt1 on Prohormone Convertases