Research Opportunities Database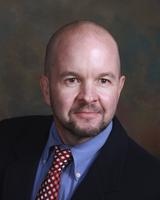 Geoffrey Tremont
Associate Professor of Psychiatry & Human Behavior
Department: Psychiatry & Human Behavior
Phone: +1 401 444 4500
Email: Geoffrey_Tremont@Brown.EDU
Location:
R.I. & The Miriam Hospitals, 593 Eddy St, 444-4500
Research Summary
My current research interests involve the development of psychosocial interventions for dementia caregivers. Along with his colleagues, he developed the Family Intervention: Telephone Tracking (FITT) to reduce stress and burden in dementia caregivers. I am the principal investigator on an NIH-funded project to test the efficacy of the FITT in a large sample of caregivers. Other areas of interest include telephone screening for cognitive disorders, effects of yoga on cognition and mood, and the study of awareness of deficit in mild cognitive impairment and dementia.
Past or Present Projects Available:
Students can work on our ongoing clinical studies with dementia caregivers or telephone screening for cognitive impairment. It is also possible to use existing databases of individuals with dementia, epilepsy, and other neurologic conditions for clinical-based studies.