Research Opportunities Database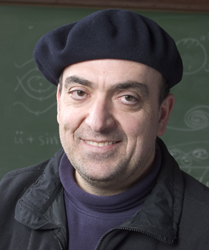 George Karniadakis
Professor
Department: Applied Mathematics
Phone: +1 401 863 1217
Email: gk@dam.brown.edu
Location:
401-863-1217; George_Karniadakis@gmail.com
Research Summary
My group works on modeling hematological disorders, such as malaria, sickle cell anemia and diabeters, from first principles. In addition, we have projects on neurovascular coupling in the brain and also on modeling other other brain diseases such as aneurysms, hydrocephalus, etc.
Past or Present Projects Available:
Desire programming help on the aforementioned projects, literature review, analysis of data, etc.