Research Opportunities Database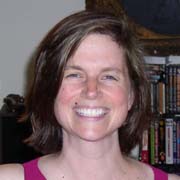 Cynthia Rosengard
Associate Professor of Behavioral & Social Sciences (Research) and Associate Professor of Medicine (Research)
Department: Behavioral & Social Sciences and Medicine
Phone: 401-305-0364
Phone 2: 401-639-1560
Email: Cynthia_Rosengard@Brown.EDU
Location:
Women & Infants Hospital, 401-305-0644
Research Summary
Adolescent health research focuses on investigations of the influences on adolescent sexual decision-making and behavior.
Past or Present Projects Available:
Data from each of these studies is available for student projects for self-motivated students.
Adolescents'relationship concepts is a study involving in-depth,interviews with adolescents re: sexual experience;
Sexual perceptions and intentions at the RI Training
School; Getting education and training to understand prevention is a pilot evaluation of a partner-specific HIV risk reduction intervention at a juvenile correctional facility; LEARN is a longitudinal pilot study of alternative
education students regarding sexual, drug use, and alcohol risk behaviors.