Research Opportunities Database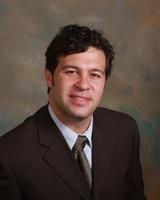 Aris Garro
Assistant Professor of Emergency Medicine and Pediatrics
Department: Emergency Medicine, Division of Pediatrics
Phone:
Email: arisgarro1@gmail.com
Location:
Telephone: 401-444-6680; Email: arisgarro1gmail.com
Research Summary
Research involves investigating brief interventions to improve disease management for children with asthma after an emergency department visit.
Past or Present Projects Available:
>Past projects have included a Brown undergraduate honors thesis on the epidemiology of children visiting emergency departments with first time wheezing and "Parental Perception, Symptom Variability and Parental Distress in Pediatric Asthma"; "Barriers in Medicine: Patient and Physician Partnership Expectations"
>Current undergraduate projects include adaptation of the Pediatric Asthma Control and Communication Instrument into an English and Spanish version to be used in the emergency department.
>Future projects include a qualitative analysis of the needs of families of children with asthma using interviews with patient advocates.