Research Opportunities Database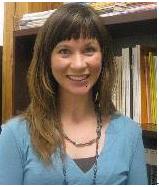 Kristen Stone
Assistant Professor of Psychiatry & Human Behavior (Research)
Department: Psychiatry & Human Behavior
Phone: +1 401 274 1122 ext. 48970
Email: Kristen_Stone@brown.edu
Location:
(401) 274-1122 ext. 8970; Kristen_Stone@brown.edu
Research Summary
Description of Volunteer Research Assistantship
The volunteer RA positions I am seeking to fill are for a project on postpartum sleep and smoking behavior. The major responsibility is data management. It can be tedious work but provides excellent research experience. My RAs commit to at least 10 hours of work on the project each week on set days and times (M-F during normal business hours). Volunteer RAs are expected to make a commitment of at least 2 semesters, which can include the summer term. This expectation exists in order to ensure that RAs have a rich, valuable learning experience that fosters their academic and career goals and because of the administrative efforts on the part of our team for training and developing students' research skills.
This is a great way to gain research experience and to develop long-standing relationships with new and established investigators that can influence your future direction. It is a commitment of time and effort and the work requires precision and accuracy. The work location would be the Brown Center for Children (BCC), which is also part of Women and Infants Hospital (WIH). Therefore, our RAs have to become hospital volunteers, which requires a bit of paperwork and an orientation at WIH. Please be aware that the BCC is located in the Foundry behind Providence Place Mall. (Getting here has been challenging for some students.) Most volunteers are here twice weekly.
Students who want to pursue this experience should email their resumes (including GPA and details of prior research experience if you have any) to Dr. Kristen Stone at kristen_stone@brown.edu.
Clinical Sleep Research to Improve the Health and Well-Being of Children & Families
Postpartum Sleep Effects on Smoking Relapse – The Rest Assured Study
Rates of postpartum smoking relapse are high (70-90%) among women who quit smoking in anticipation of or during pregnancy, despite the fact that relapse is unintentional for a substantial number of these women. In addition to well-established health consequences for smokers, maternal smoking poses health risks for infants, including respiratory and gastrointestinal problems. Standard relapse prevention interventions are not effective for postpartum women. Sleep loss and sleep fragmentation, prevalent for the first 3 months postpartum, may contribute to this problem. Poor sleep is known to diminish stress management skills and behavioral coping and may impact relapse prevention among new mothers through these and other mechanisms. The primary goals of this project are 1) to measure unique postpartum factors, such as sleep duration and continuity, to see if those factors affect new mothers' ability to stay smoke-free and 2) to develop, refine, and pilot test an integrative smoking relapse prevention intervention for postpartum women called Rest Assured. The long-term objective of this research is to foster postpartum relapse prevention for women with a history of smoking, which, in turn, would improve the overall health of postpartum women and their families.
Past or Present Projects Available:
Past and current student projects:
1. Elofson, J.E., Stone, K. C., Hooks, M. C., Hinckley, M. H., Miller-Loncar, C. L., LaGasse, L. L., Lester, B. M. (2009). Parenting effects on sleep patterns of at-risk adolescents. Sleep, 32, A109.
2. Riesen, G., Stone, K. C., Miller-Loncar, C. L., LaGasse, L. L., Lester, B. M. (2010). Nighttime sleep duration and daytime sleepiness predict napping in at-risk adolescents. Sleep, 33, A319.
3. Donie, S. K., Claffey, D. J., and Stone, K. C. Sleep Timing during Postpartum Weeks 1 and 7.
4. Cuellar, C. R., Stone, K. C.,Loncar-Millar, C. L., LaGasse, L. L., & Lester, B. M. Actigraphic Sleep Patterns of Minority Adolescents.