Research Opportunities Database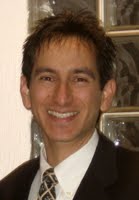 Omar Galarraga
Assistant Professor of Health Services Policy & Practice
Department: Public Health-Health Services Policy & Practice
Phone: +1 401 863 2331
Email: Omar_Galarraga@brown.edu
Location:
401-863-2331; Omar_Galarraga@brown.edu
Research Summary
Study of conditional economic incentives to improve prevention and treatment of various health outcomes including HIV/AIDS infection and treatment. His research has been focused in Mexico.
Past or Present Projects Available:
1) Review of the literature on economic incentives for various health outcomes.
2) Participation in pilot programs using economic incentives for prevention of HIV and other sexually transmitted infections.
3) Behavioral economics (psychology and economic) issues related to conditional incentives for health promotion including weight loss and physical activity.
4) Interventions to Reduce Child Diarrheal Prevalence in Burkina Faso: The Role of Sanitation and Water Supply.